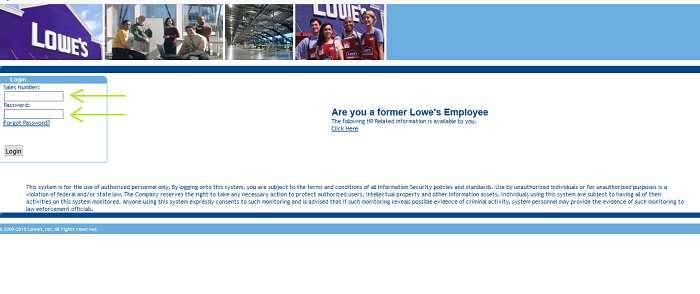 The 1-800 Toll Free Phone Numbers are Updated for 2023!
MyLowesLife.
Log in to your My Lowe's Life employee account and check your Lowe's work schedule, Lowe's payslips , benefits and look for new job opportunities within the Lowe's family.
How do I Log in to MyLowesLife?
New employees are often having problems with logging in to the My Lowe's Life employee platform for the first time. Do no look for the login page at www.lowes.com.
The official Lowe's employee login page can be found at https://www.myloweslife.com. You will be redirected to the working login page.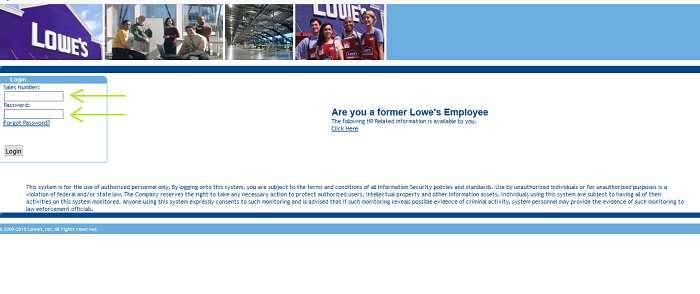 Former Lowe's associate must login at the http://mylowesbenefits.com/full-time/former-employee/ page, however.
To log in to the myLowesLife employee website, you must enter your Lowe's Sales Number (Employee ID Number) and current My Low'es Life password.
Remember, that your password is case sensitive.
If you cannot log in, try from another internet browser (Chrome, Microsoft Edge, Mozilla or Safari) or try signing in from another device or computer, to see if that helps.
If that does not help you, then reset your internet browser cache and cookies and try again.
If you still cannot log in to My Lowe's Life, then contact the Lowe's HR department.
How do I view my Lowe's Schedule on MyLoweslife.com?
After logging in, go to 'other links', and visit the KRONOS Workforce Central.
Click on Yes, I acknowledge. Click on Continue, and then on "Staffing", or on "My Work and Absence Summary". "My Work and Absence Summary" will show your Lowe's schedule for more than 1 week.
How do I view my previous Lowe's payslips on MyLowesLife.com?
After you sign in to the My Lowe's Life website, find the small tab at upper left corner. It will be labeled "My Lowe's life".
Click on it and a drop down menu will open. In the drop down menu click on "My Wealth". Onn the left side there will be a link labelled "View my Payslip". Click on that and a screen with recent payslips will appear.
How do I Contact MyLowesLife?
If you have a question about your Lowe's Benefits, the benefits center can be called on this phone number: 1-844-HRLOWES (844-475-6937). The line is open from 8:00 a.m. to 8:00 p.m. Eastern Time, Monday to Friday.
From outside the United States, the phone number to call is: +1-312-843-5251
Lowe's Corporate Office Headquarters address is:
Lowe's Headquarters
1000 Lowe's Blvd.
Mooresville, NC 28117
The Lowe's Headquarters Phone Number is: 1-704-758-1000.
Please share your experiences with, or questions about, MyLowesLife in the comment section below.
Other Resources:
Myloweslife Help Page
Myloweslife Human Resources Contacts
Myloweslife Corporate Contacts
Click to rate this Company, or, write a company complaint below the page.